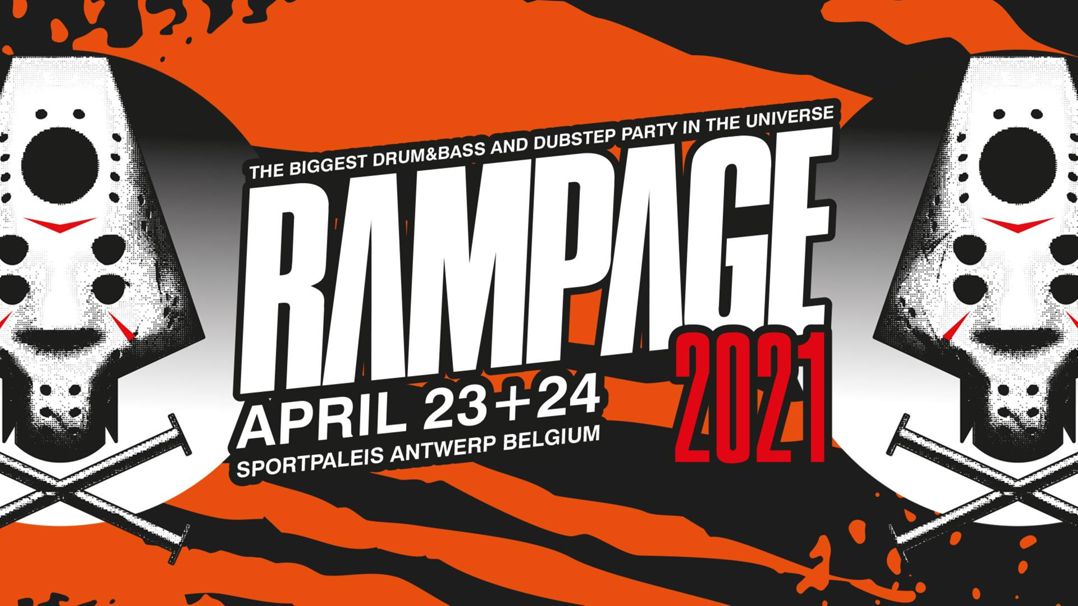 Pendulum

Delta Heavy

Modestep

Eptic

MC Mota

Midnight Tyrannosaurus

Virtual Riot

Koven

P0gman

Franky Nuts

INFEKT

BARE

Definitive

Madster

Sweettooth

Mvrda

point.blank

Oliverse

Black Sun Empire

Camo & Krooked

Randall

Mefjus

SASASAS

Dirtyphonics

Kasra

Matrix & Futurebound

Murdock

MC GQ

MC Carasel

Doctrine

Mr. Multiplex

Indika

D-nasty

Used

Fluoresce

Nox

Be

Radar

Driva

Dj Marky
Wir bringen Dich besser hin und vor allem dahin, wo es feiert!

We celebrated 10 years of Rampage with all of our soldiers at two sold out Sportpaleis nights and created memories for a lifetime!! It?s a feeling that words can hardly describe!!! Next up is the very first Rampage Open Air festival, but after that it?s time for another glorious two nights of the biggest drum&bass and dubstep party on the planet, in Antwerp.

Sachen packen, in den Partybus einsteigen und Abfahrt!